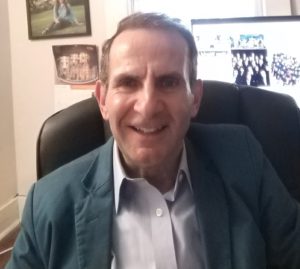 New World Classics enters its 29th year of activity in 2021. That's just a speck of dust in time compared to the great histories of the artists represented – all seasoned performers, long recognized for their contributions to the world's stages.
New World Classics was the first classical artist management agency to create a combination Artist Roster with a compact disc sampler. Director Kerby Lovallo has over 35 years experience in the field, and has created tours for these artists:
the Estonian Philharmonic Chamber Choir & Tallinn Chamber Orchestra
Europa Galante with Fabio Biondi
the Mozarteum Orchestra of Salzburg
the BBC Scottish Symphony Orchestra
the National Symphony Orchestra of Ireland
the Thomanerchor Leipzig – St. Thomas Boy's Choir
the Iceland Symphony Orchestra
I Musici from Rome
the Prague Symphony
the Orchestra of the Vienna Academy
the Odessa Philharmonic Orchestra
the Gewandhaus Bach Orchestra
Keith Brion and his New Sousa Band
Anima Eterna Brugge
Freiburg Baroque Orchestra
the Milton Keynes City Orchestra
the Latvian Radio Choir and Riga Sinfonietta,
Zoppe – an Italian Family Circus, and others.
Kerby Lovallo, Director of New World Classics has served on the Southern Arts Federation conference committee, and on the Board and various committees of NAPAMA (North American Performing Arts Manager & Agents), and as a board member of the Goldman Band of the Nathan Hale Ancient Fifes & Drums of Coventry, CT. He performs with the period instrument ensemble, the Moodus Drum & Fife Corps.
Mr. Lovallo studied flute at the Mannes College of Music, Russian Language at the Pushkin Institute in Moscow, Arts Management at the University at Buffalo and New York University, and received a BA in Russian Language from the University at Buffalo.
Professional Influences
Dennis Letzler worked for Angel Records, for the Hurok Agency and other offices before he came to the Kazuko Hillyer agency. I assisted him there and learned a lot from him about professional standards, working methods in the industry, and about music. He made sense of a sometimes chaotic office (Mrs. Hillyer was talented, energetic but disorganized) and he was very funny in the process. A great mentor!
George Szell's work with the Cleveland Orchestra is a high point in American symphonic life. Szell's statement that he loved music more than his own convenience are words to live by.
The Quartetto Italiano, for the first 15 years or so of their existence, played all their music from memory. Maybe that was excessive, maybe unnecessary, but their complete recordings of Beethoven and Mozart, are still available, some 50 or so years later.